Top colleges MBA Jaipur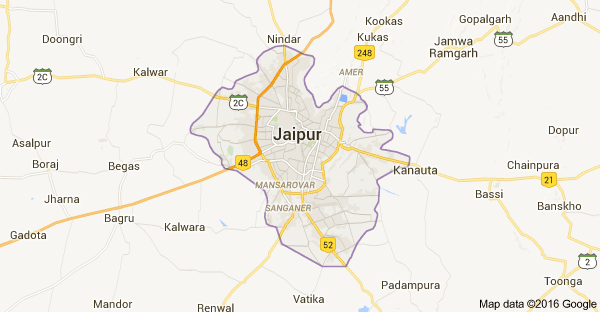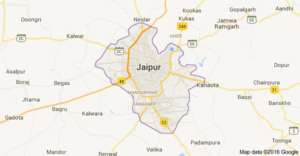 Colleges MBA Jaipur
Swami Keshvanand Institute of Technology, Management & Gramothan
Poornima Group of Colleges
Taxila Business School
Jaipuria Institute of Management
Jagan Institute of Management Studies
JECRC University
Poornima University
Amity University, Jaipur
Vivekananda Global University
Apex Group of Institutions, Jaipur
IPS Business School, Jaipur
National Academy of Event Management & Development
TAPMI School of Business – Manipal University, Jaipur
Regional College, Jaipur
Mahatma Jyoti Rao Phoole University
Arch Academy of Design
Jagan Nath University, Jaipur
Rajasthan Institute of Engineering and Technology
 Pratap University, Jaipur
Global Technical Campus
Arya College of Engineering & IT, ACEIT, Jaipur
IIHMR University, Jaipur
Arya Institute of Engineering and Technology
Suresh Gyan Vihar University
The IIS University
Times Pro, Jaipur
MJRP College of Corporate Management
Gyan Vihar International School of Business Management
Jaipur National University
NIMS University
Kautilya Institute of Technology and Engineering and School of Management
Shekhawati Group of Institutions
UEI Global, Jaipur
University of Engineering & Management , Jaipur
Maharishi Arvind Institute of Science and Management
IILM Academy of Higher Learning, Jaipur
University of Rajasthan, Jaipur
International School of Informatics and Management Technical Campus
Institute of Rural Management, Jaipur
JK Lakshmipat University
Banasthali Vidyapith
Shree Karni College
Chaudhary Charan Singh National Institute of Agricultural Marketing
Malaviya National Institute of Technology
Biyani Institute of Science & Management
Educosm Technical Campus, Jaipur
International Institute for Learning in Management
Shankara International School of Management
Deepshikha College of Technical Education
Birla Institute of Technology
Tirupati College
Maharishi Arvind Institute of Engineering and Technology
Poddar Group of Institutions
Jaipur Engineering College & Research
Manipal University
Rajasthan College of Engineering for Women
Deepshikha Group of Institutes
Shankara Group of Institution – Shankara Institute of Technology, Jaipur
Arya College of Engineering and Research Centre
Biyani Group of Colleges
Compucom Institute of Technology & Management, Jaipur
IBS Business School, Jaipur,
MBA Colleges Jaipur Approval
MBA Colleges Jaipur,Find most of all List of top MBA Colleges in Rajasthan in Jaipur city . Furthermore Complete updated list of Best MBA Colleges in Jaipur Providing 2 years Regular MBA programme approved by AICTE available . Find almost List of top B schools in Jaipur (Rajasthan) offering PGDM Aicte approved . Especially relevant on best colleges in Jaipur For MBA offering best placements hence having focused vision for Creating Managers .
MBA Colleges Jaipur Specializations
Most of all Jaipur colleges offering MBA has many specializations/Electives .Finance,Marketing,Human Resources,International Business and Operations are common electives . The MBA student has options as per academic background and Interest to finally choose electives offered by MBA Colleges in Jaipur. The most noteworthy Focus laid for Creating Corporate Manager from colleges of Jaipur MBA  in conclusion .
MBA Colleges Jaipur Course
Being a Major City of Rajasthan . Almost Students from small Towns in addition to all other places India and Abroad come here for studies. Best MBA Jaipur  Colleges  has the best faculties therefore keeping the Corporate Competition among young managers Create their Pedagogy . Jaipur MBA colleges  have Rich experience Faculties having Both teaching and Corporate Experience in addition . MBA in Jaipur finally has emerged as trend setter among graduates to pace up for the race of Corporates . Colleges MBA Jaipur has both Separate Hostel Facilities and Paying Guest Facilities in addition .
In Conclusion List of Colleges MBA Jaipur
Making students aware and knowledgeable Top 100 Colleges MBA Jaipur with their Top Colleges MBA Jaipur Approval with almost Top MBA Jaipur Colleges Jaipur Contact Number and about the Top MBA Colleges Jaipur fee structure along especially relevant Top MBA Jaipur Colleges Jaipur Eligibility for Most of all Best Colleges MBA Jaipur with their actual Top MBA  Jaipur Colleges Jaipur establishment and furthermore Top MBA Jaipur Colleges Jaipur Placement with consequently Top MBA Colleges Jaipur Placement offered because of their Top MBA Jaipur Colleges  Teachings.