Top MBA Colleges Delhi
Delhi is the capital of India hence this specialty made Delhi apart from other cities. And being a capital Delhi has more pertinence to grow in every division.  Since it became a metropolitan city therefore every individual can easily get abundant option either the field of study ans well working. Especially relevant to study many students come  for seeking Top MBA Colleges Delhi.
Top Ranking MBA Colleges in Delhi by NIRF
NIRF Ranking
Management Course Top B-School
Courses Offered (Full-Time) with Total Fees 2 Year
Through Entrance Exam

Top 50 Ranking MBA colleges in Delhi by NIRF

8
Department of Management Studies, Indian Institute of Technology, Delhi
MBA Rs. 9.60 Lakhs
Through CAT 2018
23
Indian Institute of Foreign Trade, Delhi
MBA Rs. 15.20 Lakhs
IIFT Entrance Exam / GMAT
34
Jamia Millia Islamia
MBA Rs. 66,340/-
Through Self Test
37
FORE School of Management
PGDM Rs. 15.98 Lakhs
Through CAT
47
Lal Bahadur Shastri Institute of Management, Delhi
PGDM Rs. 11.67 Lakhs
Through CAT and GMAT
Top 50 Ranking MBA Colleges in Delhi by NIRF:
Rank
Management Course Top B-School
Courses Offered (Full-Time) with Total Fees 2 Year
Entrance Exam

Top 75 Ranking MBA colleges in Delhi by NIRF

51-75
JIMS Rohini
PGDMRs. 7,65,000 + Rs. 5000 (security refundable)
Through MAT, CAT, CMAT, XAT, ATMA
51-75
NDIM Tughlakabad
MBA Rs. 9.30 lakhs
Through CAT, MAT
51-75
Guru Gobind Singh Indraprastha University
MBA Rs. 1,63,000
Through IPCET, CAT
Top 100 Ranking MBA colleges in Delhi by NIRF
| | | | |
| --- | --- | --- | --- |
| Rank | Management Course Top B-School | Courses Offered (Full-Time) with Total Fees 2 Year | Entrance Exam |
| 76-100 | Bharati Vidyapeeth Institute of Management and Research | MBA Rs. 8.50 lakhs | Through B-MAT |
| 76-100 | Jagannath International Management School | PGDM Rs. 7.75 lakhs | Through MAT CAT XAT CMAT ATMA |
| 76-100 | Delhi Institute of Advanced Studies | MBA Rs. 1,65,500 | Through CET 2018 |
| 76-100 | Fortune Institute of International Business | PGDM Rs. 8.25 lakhs | Through CAT MAT, ATMA XAT, CMAT |
MBA Study in Delhi
Most of all students leading towards management courses to grow more in career.And MBA is the best option for those students who desire to furthermore in life .There are many MBA study in Delhi which are provide tremendous learning as well as excellent growth
Eligibility
First of all students needs to know that for obtain the admission in Eligibility for MBA students needs to appear in entrance examination like (Mat,Cat,Cmat,Xat,Nmat,Snap). Every MBA in Delhi has their own cut off and student has to completed graduation along with 50%marks for getting admissions in Top MBA Colleges Delhi
Fees Structure MBA in Delhi
Some students is not seems like to pay high fees for obtain their study in Top MBA Colleges Delhi. But there are yet to be some good low budget colleges which are not only provide high tech learning but also provide good placements. Every Top MBA Colleges Delhi has their own fees structure as some are proving free laptop and transport and some are not.Therefore Every colleges arrange their fees according to provided  facilities .
Establishment of MBA in Delhi
There are many Top MBA Colleges Delhi which are established in many years back as well as some are established recently with high tech learning . To see the growing demand of MBA . Therefore established Top MBA Colleges Delhi developing skills to analyse and resolve every critical situations of business
Top MBA Colleges Delhi makes every effort to groom market leaders in diverse management areas
Faculty at Top Ranking MBA colleges Delhi
In addition,these Top MBA Colleges Delhi has well versed faculty to build an grand career to the students. Also this experienced faculty gives complete overview to every key areas of MBA program.
Consequently, this exceptional learning assist to becomes an expert to each student.
Due to easy transportation facilities Delhi has made a dream destination of career for all students. To save time student like to go to the colleges where they could reached comfortably. Since there is a metro faculty came in Delhi every colleges are more accessible to reach.
Most of all colleges are situated near by metro ,consequently student can get in to colleges easily and use their consume maximum time in their study
Entire Top  MBA colleges Delhi approved by AICTE, Ministry of HRD, Government of India.MBA colleges Delhi provide splendid challenging career by giving deep focus on
Top Ranking MBA colleges Delhi specialization like:
HR
Marketing
Finance
IT
Operations Etc.
The usual specializations are finance, marketing, HR, IT, operations and these are quickly being connected by more definite subjects,
Every MBA specialization in Delhi has their own well-established Cell of Placement which are interact with entire  reputed corporate industrial. Furthermore each Cell of Placement of Top  MBA colleges help and support to all students for getting good jobs.
Huge number of well known corporate companies are come in Top  MBA specialization in Delhi for hiring well educated experts students.
and multinational companies for arranging summer training and job hiring, Top rank Mba colleges have 6- to 120 no. of seats and 50%seats are vacant for SC, ST, OBC category
For students from outside there is distinguishing facility of living in hostel, most of the colleges has the separate hostel facility for boys and girls, probably all the hostels are fully ac and well maintained
Top Ranking MBA colleges Delhi has good enviourments and infrastructure as they believe the complete growth of students career hence everything thing in colleges are according to students needs, Among all over India due to great job opportunity and high tech Top Ranking MBA colleges Delhi became first choice of every students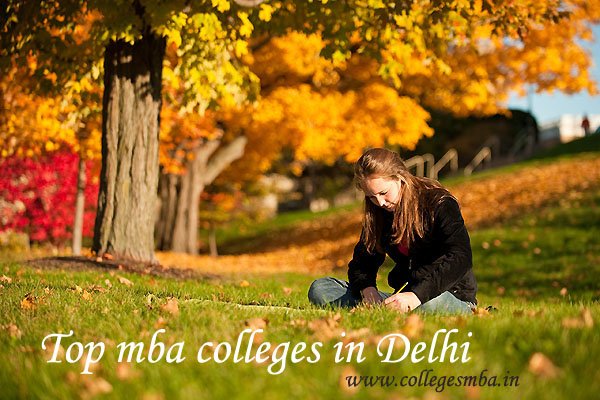 List of MBA Colleges in Delhi Admission Through Entrance Exam
We provide Others List of Management colleges with Fees and Admission for accepting Through Entrance Exam.
| | | |
| --- | --- | --- |
| Management Course Top B-School | Courses Offered (Full-Time) with Total Fees 2 Year | Entrance Exam |
| Asia Pacific Institute of Management | PGDM Rs. 9.65 lac | Through CAT, XAT, GMAT, MAT, ATMA, CMAT |
| Bhai Parmanand Institute of Business Studies | MBA Rs. 80,000 | Through IPCET |
| BULMIM Delhi | PGDM Rs. 6.25 lakhs | Through XAT, ATMA, XAT, ATMA, GMAT, CMAT |
| Delhi school of Business | PGDM Rs. 8.45 lakhs | Through CAT, GMAT, XAT, MAT , CMAT |
| Delhi School of Management, Delhi Technological University, Delhi | MBA Rs. 3.56 Lakhs | Through CAT |
| DPC Institute of Management | PGDM Rs. 3.95 lakhs | Through XAT, MAT, CMAT |
| EMPI Institutions | PGDM Rs. 7.75 lakhs | Through CAT / MAT / CMAT / XAT / ATMA |
| Faculty of Management Studies, University of Delhi, Delhi | MBA Rs. 20,960 /- | Through CAT |
| Guru Nanak Institute of Management | PGDM Rs. 5.69 lakhs | Through MAT Score |
| IILM Institute for Higher Education | PGDM Rs. 12.90 lakhs | |
| IMM-Fostiima Business school | MBA RS. 7.50 Lakhs | |
| Indian Institute of Tourism and Travel Management Delhi | | |
| Institute of Marketing and Management | | |
| International College of Financial Planning | PGDM Rs. 6.39 lakhs | |
| International Institute of Health Management Research | PGDM Rs. 7.50 lakhs | |
| International Management Centre | PGDM Rs. 5.00 lakhs | |
| International Management Institute | PGDM Rs. 17.68 lakhs | |
| Sri Sharada Institute of Indian Management Research | | |
| Management Education and Research Institute | MBA Rs. 1.96 lakhs | |
| SSIM Dwarka | PGDM Rs. 5.95 lakhs | |
| Apeejay School of Management | PGDM Rs. 8.00 Lakhs | |